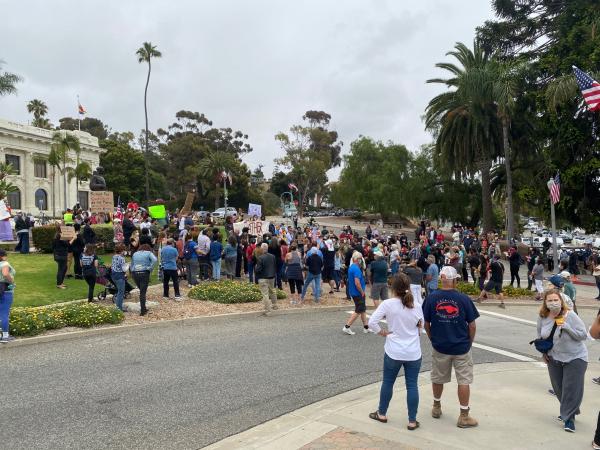 Rally At Father Serra Statue In Front Of Ventura City Hall
Sunday June 21, 2020
About 150 people held a peacefull rally Saturday afternoon at the Father Serra Statue that stands in front of Ventura City Hall.
The rally was organized by those who want the statue taken down.
They believe that Father Serra, now Saint Serra, abused the Native Americans he used to build his missions and tend to the fields.
They say having that statue prominently displayed on public land is an insult to the descendants of those Native Americans.
But there were others at the rally who feel differently.
Some say the statue and Father Serra are an important part of our history and it should remain there.
Others say you have to judge him in the context of his time, not on the more enlightened view developed over two centuries.
Still others go further and question the accuracy of those who say he was cruel to Native Americans and say he brought much in the way of civilization to California.
Representatives from Ventura City, The Mission, and The Chumash have been meeting to discuss a resolution to the issue which would include moving the statue another location, possibly the Mission.
The ultimate decision will be up to the Ventura City Council.